Senna
INCI Name:  Cassia Aungastifolia
CAS Number: 85187-05-9
Grade: Food Product
 Part Used: Leaves, Pods.
 Appearance: Green and brown
Origin: India
 
Introduction:
Common Name: Senna, Sonamukhi, Cassia Aungastifolia
Native to Northern Africa, Senna has been used for hundreds of years — internally as a laxative and internal cleanser, and externally for skin health. * While senna is categorized as a stimulant laxative, it is milder in action than other botanicals used for the same purpose, such as aloe and rhubarb.
TRADITIONAL HEALTH BENEFITS OF SENNA
Digestive Support
WHAT IS SENNA USED FOR?
Senna is so effective it is an FDA-permitted monograph ingredient for the treatment of occasional constipation. Clinical trials have shown that Senna increases the frequency of bowel movements and is effective as a laxative for occasional constipation. * It also provides quick relief, working in 8-10 hours. There are several types of laxatives: bulk-forming (which add bulk to stool), hyperosmotic (which increase the amount of water in the bowels), lubricants (which coat the bowel) and stimulants, which act directly on the intestinal wall. Senna is both a stimulant and hyperosmotic laxative. * Senna leaf anthropoids have been documented to stimulate peristaltic contractions, helping move waste through the GI tract. * In addition, they increase levels of water and electrolytes in the intestines, softening stool and accelerate colonic transit time, increasing the frequency of bowel movements. *
It provides a natural shine to hair, strengthens hair roots, shaft and helps thicken the volume of your hair.

It can be mixed with Amla powder to condition and massage the scalp.

Senna powder has been used as a laxative for thousands of years. It helps with regular and healthy bowel movement.

It encourages bowel movement.

It aids in reducing the bloating feel in your stomach and also helps with weight loss.

It can help relieve Irritable Bowel Syndrome and Haemorrhoids.

It's not safe to be used by pregnant women.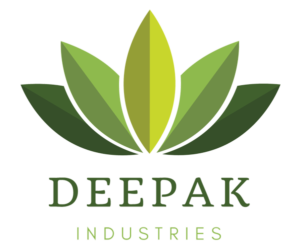 G-16, Phase – III Industrial Area, Sojat City
District- Pali, Rajasthan India. Pin- 306104
+91 9057590485 , +91 9413371892