Tulsi (Holy Basil)
INCI Name: Ocimum Sanctum (Rama Tulsi),  Ocimum Tenuiflorum (Shyama Tulsi),
Ocimum gratissimum (Vana Tulsi)
CAS Number: 91845-35-1
Grade: Cosmetic grade
Part Used: Leaves
Appearance: Green
Origin: India
Test Method: Commgrade/L3-GGN-Fod-Ah
Organic / Conventional: Both
Organic Status USDA NPOP, NOP & EU
GMO / NON-GMO – Non-GMO
Allergen / Non-Allergen- Non-Allergen
Introduction:
General Information
Common Name: Tulsi, Holy Basil
Tulsi is an aromatic shrub in the basil family Lamiaceae (tribe ocimeae) that is thought to have originated in north central India and now grows native throughout the eastern world tropics. Within Ayurveda, Tulsi is known as "The Incomparable One," "Mother Medicine of Nature" and "The Queen of Herbs," and is revered as an "elixir of life" that is without equal for both its medicinal and spiritual properties. Within India, Tulsi has been adopted into spiritual rituals and lifestyle practices that provide a vast array of health benefits that are just beginning to be confirmed by modern science. This emerging science on Tulsi, which reinforces ancient Ayurvedic wisdom, suggests that Tulsi is a tonic for the body, mind and spirit that offers solutions to many modern-day health problems.
Tulsi is perhaps one of the best examples of Ayurveda's holistic lifestyle approach to health. Tulsi tastes hot and bitter and is said to penetrate the deep tissues, dry tissue secretions and normalize kapha and vata. Daily consumption of Tulsi is said to prevent disease, promote general health, wellbeing and longevity and assist in dealing with the stresses of daily life. Tulsi is also credited with giving luster to the complexion, sweetness to the voice and fostering beauty, intelligence, stamina and a calm emotional disposition. In addition to these health-promoting properties, Tulsi is recommended as a treatment for a range of conditions including anxiety, cough, asthma, diarrhoea, fever, dysentery, arthritis, eye diseases, otalgia, indigestion, hiccups, vomiting, gastric, cardiac and genitourinary disorders, back pain, skin diseases, ringworm, insect, snake and scorpion bites and malaria.
Benefits & Uses of Rama Tulsi:
Rama Tulsi powder is a good stress buster and gives energy to the body during a fever.

Rama Tulsi powder can be taken daily and it is good as a daily dietary supplements.

Rama Tulsi powder fights against cough, stress, periodic fevers, and inflectional disputes.

Rama Tulsi powder helps increase the cognitive functions and increases the memory power.

Rama Tulsi powder is typically used for anxiety, stress, and fatigue, and may be used in herbal formulations to help treat asthma, bronchitis, colds, and the flu.

Rama Tulsi powder has memory enhancement property. Eugenol and Ursolic acid in Rama Tulsi powder reduces the level of cortisol and helps to manage stress and stress-related problems like poor memory.

Rama Tulsi is a medicinal plant that helps in purifying blood. It has many health properties that improves your sexual and reproductive health.

Rama Tulsi powder has antibacterial and anti-inflammatory properties that prevent oxidative stress. This powder can be mixed with milk, which strengthens your immune system. It helps you fight the common cold and seasonal flu attacks.
Benefits & Uses of Shyama (Krishna) Tulsi :
Krishna Tulsi powder is a great natural immunity booster.

It has Vitamin C and Zinc and can be mixed with honey and ginger to help breathing.

Krishna Tulsi powder face mask helps soak up the excess oils and dries up acne.

Krishna Tulsi powder can be applied as a hair paste. It prevents hair loss and banishes dandruff.

Krishna Tulsi powder has powerful antioxidants which can be used as a face mask to brighten up skin.

Krishna Tulsi powder mixed in water helps with daily bowel movements. It fights against acid refluxes and aids proper digestion. It also helps the body flush out harmful toxins.

Krishna Tulsi powder also has anti-microbial properties which can be mixed in hot water with tea powder to make herbal tea. It will help destroy harmful bacteria and germs in the mouth.

Krishna Tulsi powder mixed in water can be used to rinse your mouth. It acts as a natural mouth freshener and helps you overcome bad breath problems.

The natural organic compounds, and vitamins, in the Krishna Tulsi powder, like vitamin C, Camphene, Eugenol and Cineole can help fight and reduce any infections of the lungs.

Krishna Tulsi powder is completely herbal because it has naturally occurring vitamin C, powerful antioxidants, antiseptic and antiviral properties. It helps fight viral infections like cold,
Benefits & Uses of Vana Tulsi
Vana Tulsi powder treats acne, skin infections, lighten dark spots, and improve skin outlook.

Vana Tulsi powder can stop greying of hair and help keep it black.

Vana Tulsi powder prevents dry scalp and dandruff, by moisturizing it.

Vana Tulsi powder is a natural ingredient that aids weight loss.

Vana Tulsi powder will protect the body from premature ageing.

Vana Tulsi powder is known to help regulate and lower high blood pressure.

Vana Tulsi powder has hypoglycemic properties, which helps lower blood sugar levels and prevents complications of diabetes.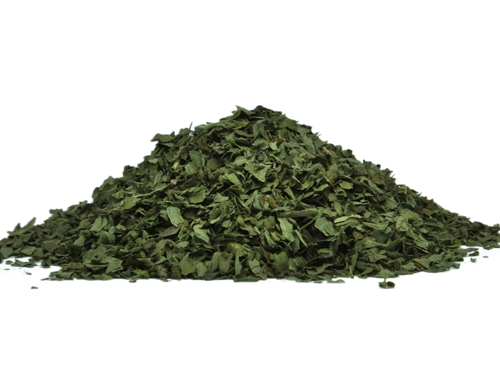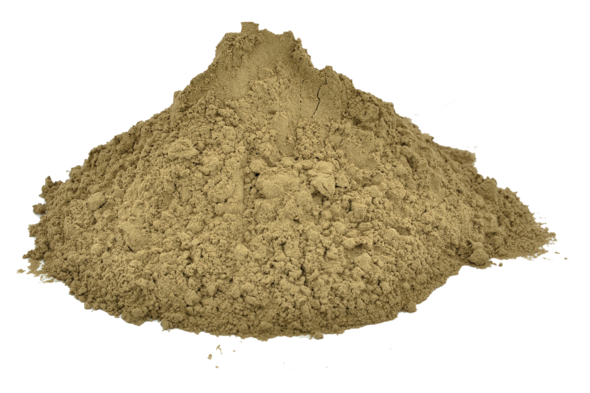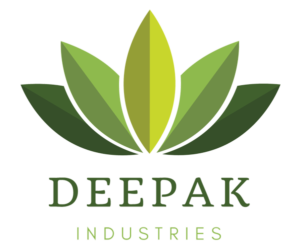 G-16, Phase – III Industrial Area, Sojat City
District- Pali, Rajasthan India. Pin- 306104
+91 9057590485 , +91 9413371892