Neem
INCI Name: Azadirachta Indica
CAS Number: 84696-25-3
Grade: Cosmetic product
Part Used: Leaves
Appearance: Green color.
Origin: India
Test Method: CommGrade/L3-GGN-Fod-Ah#
Organic / Conventional: Both 
Organic Status: USDA NPOP, NOP & EU
GMO / NON-GMO: Non-GMO
Allergen / Non-Allergen: Non-Allergen
General Information:
Common Name: Neem
Neem is a fast-growing and long-lived evergreen tree with a wide-spreading, dense, ovoid crown. A true multipurpose tree, Neem is a very valuable plant to grow. It is a very effective medicinal herb, provides food, timber, a very good insecticide and repellent and many other commodities. The tree has been introduced and established throughout the tropics and subtropics for its highly valued hardiness.
Edible Uses-
The fruits are eaten fresh or cooked, or prepared as a dessert or lemonade-type drink. Young leaves and flowers – cooked. A very bitter flavor, they are often eaten as a pre-meal appetizer. Sap obtained from the branches and roots is fermented and drunk.
Benefits & Uses
Neem is considered to be a pharmacy in its own right in India, where every part of the plant is used medicinally. It contains a number of medically active substances including meliacins, triterpenoid bitters, tannins and flavonoids. It is one of the most important detoxicants in Ayurvedic medicine and a potent febrifuge. It is a bitter, tonic herb that acts as an alternative, clearing toxins, reducing inflammation, lowering fevers, promoting healing and generally improving bodily functions. It destroys a wide range of parasitic organisms and is spermicidal. Leaf teas are traditionally used to treat malaria, peptic ulcers and intestinal worms. The leaf juice is applied externally to ulcers, wounds, boils and eczema. Oil extracted from the seed is strongly antifungal, anthelmintic, antiseptic and purgative. It is applied externally in cases of Leprosy and is also used as a vehicle for applying other active ingredients to the body. Neem oil has been used traditionally as a topical treatment for skin symptoms in both humans and livestock.

Functions:
Neem powder is effective in killing lice, conditioning the hair, and strengthening hair follicles, adds volume and shine to hair.

Neem powder helps clean the scalp. It clears dandruff and reduce the itchiness of the scalp.

Neem powder helps lower blood pressure, taken as a drink helps regulate blood sugar levels in non-insulin-dependent diabetics.

Neem powder can be applied externally on wounds, as it is a powerful antiseptic, anti-bacterial and anti-viral agent.

Taken with milk, it helps purify the blood, help prevent gum diseases, prevents a bad toothache, kill bad breath causing bacteria, and removes mouth ulcers with daily use.

Neem powder can be used as a face mask. It is effective for epidermal conditions such as acne, psoriasis and eczema.

Neem powder can be used to treat sores, infected burns, scrofula, ulcers and ringworm infection.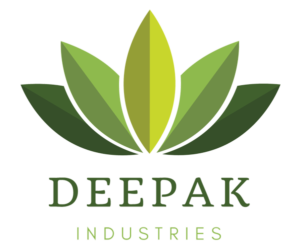 G-16, Phase – III Industrial Area, Sojat City
District- Pali, Rajasthan India. Pin- 306104
+91 9057590485 , +91 9413371892