Bhringraj
INCI Name: Eclipta Alba
CAS Number: 93165-22-1
Grade: Cosmetic product
Part Used: Whole plant.
Appearance: Green color
Origin: India
Test Method: HPLC
Organic / Conventional: Both
Organic Status: USDA NPOP, NOP & EU
GMO / NON GMO – Non GMO
Allergen / Non Allergen- Non Allergen

Introduction:
Common Name: Bhringraj
Eclipta Alba commonly known as false daisy, Karisalankanni and bhringraj, is a species of plant in the sunflower family. It is widespread across much of the world.
Benefits:
Bhringraj serves for several health benefits, such as; best for hair problems, controls blood pressures, treats skin problems, relieves migraine pains. The extract prepared from Bhringraj plant is rich in alkaloids and the leaves contain high amount of proteins. The plant is known for its antioxidant, antibacterial, antiviral, antileprotic, antihaemorrhagic, analgesic, antihepatotoxic, hypotensive and ovicidal properties. The plant contains several polypeptides, calcium, vitamin D, Iron, Vitamin E, magnesium.
Benefits & Uses
The best way to use bhringraj for hair is by making a hair oil with it, bhringraj oil has amazing hair benefits. It prevents hair fall, premature greying, strengthens the hair roots, conditions the hair well, prevents split ends, stimulates hair growth, prevents baldness, premature greying and alopecia – in short everything that is needed for a healthy hair.
Bhringraj powder supports healthy hair growth and prevents hair loss.

It helps treats dandruff and dry scalp conditions.

The powder can be mixed into a drink which acts as a liver health tonic, kills intestinal worms, purifies the blood, and boosts healthy skin complexion.

It supports the Circulatory, Respiratory and Nervous Systems.

It helps to maintain good digestion and appetite levels, by regulating the stomach acid levels.

It also helps with good bowel movement, preventing constipation due to its laxative property.

Bhringraj powder when mixed into a paste and applied on the skin acts as an anti-inflammatory, it can help treat skin inflammation like psoriasis, dermatitis, and acne.

The Magnesium levels in the Bhringraj powder can have relaxant properties which helps with muscle relaxation, improve sleep, which in turn improves mood, due to better body rest.
Functions:
It is used to improve hair texture.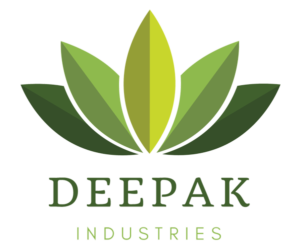 G-16, Phase – III Industrial Area, Sojat City
District- Pali, Rajasthan India. Pin- 306104
+91 9057590485 , +91 9413371892