Ashvagandha
INCI Name:  Withania somnifera
CAS Number: 90147-43-6
 Grade: Food Product
 Part Used: Whole plant.
 Appearance: White
Origin: India
Organic / Conventional: Both 
Organic Status: USDA NPOP, NOP & EU
GMO / NON GMO – Non GMO
Allergen / Non Allergen- Non Allergen 
General Information:
Common Name: Ashvagandha
This plant is a member of the Solanaceae family and has over 4,000 years of traditional use in its native India, Pakistan and Sri Lanka. It is a Medharasayan which is the Ayurvedic category of foods and nutrients that promote learning and memory retrieval. It is sometimes referred to as "Indian Ginseng" as it is traditionally used in conditions of debility, emaciation, impotence and premature aging. It is also sometimes referred to as Winter Cherry. The translation of Ashwagandha is roughly, "the smell and strength of a horse", alluding to its aphrodisiac properties. This plant is a Tonic and an Adaptogen. In the Middle East it is used to help promote normal sleep patterns and encourage a healthy inflammatory response.
TRADITIONAL HEALTH BENEFITS OF ASHWAGANDHA
Brain & Cognitive Support, Energy Support, Immune Support, Stress Support, Sleep Support, Men, Women
WHAT IS ASHWAGANDHA USED FOR?
Adaptogens support the ability of an organism to cope with stress and thereby conserve energy. Ashwagandha rejuvenates and tonifies the entire system, especially the endocrine and immune systems.
The many health benefits of Ashwagandha Powder are listed below:
It helps maintain the pigmentation of your hair thereby reducing the premature greying of your hair.

It helps with better scalp circulation and grow stronger hair.

It helps you get a good night's sleep.

It helps with youthful vigor and vitality.

It is an aphrodisiac (sexual stimulant).

Positive effect on physical and mental health for women.

It helps increase exercise performance, strength and fat loss.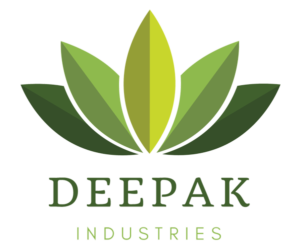 G-16, Phase – III Industrial Area, Sojat City
District- Pali, Rajasthan India. Pin- 306104
+91 9057590485 , +91 9413371892